Co-ops and their Contribution to the SDG's
Co-operatives are a proven model for development built by their members to meet economic and social needs. Canada's experience in addressing economic and social issues through co-ops brings an advantage to international development. The relevance of co-ops as key actors in sustainable development and the alignment of the co-op principles and SDGs are shown below.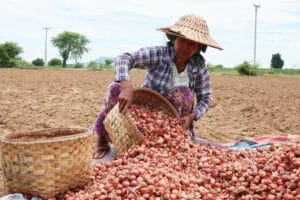 Health And Rights of Women and Children
Co-ops provide a platform through which women of diverse ages, ethnicities, and social classes can exercise economic and social rights. CDF Canada takes concrete actions to encourage and train its partner co-ops to consider gender and socioeconomic differences to be truly inclusive and empowering spaces and play an important role in advocating for the right to sustainable and equitable livelihoods. This approach helps ensure a more integrated and long-lasting impact on gender equality within participating co-ops and communities.
SDG 3, 5. Co-op Principle 1, 7.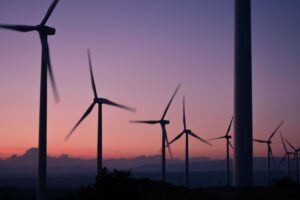 Clean Economic Growth and Climate Change
The co-op model is well-aligned with the principles of agroecology; it embraces an integrative approach to food security and income generation to sustain agricultural production. Co-ops enable smallholder farmers to achieve economies of scale through collective marketing and supply, avoiding the displacement that the overcommercialization of agriculture may cause. The co-op approach to clean and sustainable economic growth and climate change produces economic and environmental benefits that continue to impact beyond any project's life.
SDG 8, 13. Co-op Principle 3, 7.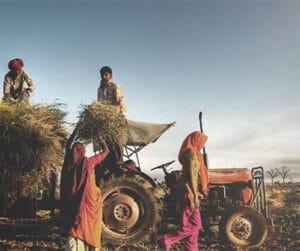 Governance, Pluralism, Diversity And Human Rights
Co-ops serve as 'schools for democracy' where members learn about their rights as members and as citizens. Co-ops can also serve as a platform for the economic empowerment of excluded groups.
SDG 4. Co-op Principle 1, 2, 4, 5, 7.
Reduced Inequalities and Strong Institutions
Developing new co-ops inactive and post-conflict environments is challenging since new organizations require investments of financial and social capital at the onset. However, established co-ops can address many of the underlying causes of fragility that lead to conflict (unemployment, economic inequity) and/or help stabilize communities and economies and rebuild trust in post-conflict settings.
SDG 10, 16. Co-op Principle 1, 7.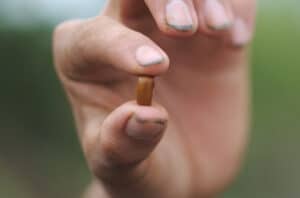 Sustainability
In humanitarian and natural disaster crises where government services are often overwhelmed, community-owned responses to the crisis can provide effective solutions. Co-ops participate in the immediate aftermath of a humanitarian crisis, supporting relief efforts by channeling supplies to affected members and communities. Local co-ops are 'insiders' — aware of the affected groups and ensuring that resources and contributions flow efficiently. A pivotal role for co-ops is post-disaster recovery and risk mitigation through providing disaster preparedness services and insurance.
SDG 11. Co-op Principle, 7.
CO-OPS …
promote the socio-economic empowerment of women
promote inclusive access to resources
foster resilience to climate change
are models of democracy in action
are a means for creating inclusive and empowered societies
provide neutral spaces for peacebuilding
provide disaster preparedness, risk reduction, and post-disaster recovery