Overview
A co-operative is an organization owned by the members who use its services
They are a values-based and community-owned and controlled business alternative. A key difference between a traditional structure and a co-op's structure comes in the order of priorities which, for a co-op, are to first meet the needs of its membership in a productive, self-sufficient, and socially responsible manner. Co-ops are a form of social enterprise.
CO-OPERATIVES EMPOWER THEIR MEMBERS AND STRENGTHEN COMMUNITIES. THEY ARE BETTER TUNED TO LOCAL NEEDS AND BETTER POSITIONED TO SERVE AS ENGINES OF LOCAL GROWTH. BY POOLING RESOURCES, THEY IMPROVE ACCESS TO INFORMATION, FI NANCE AND TECHNOLOGY. THEIR UNDERLYING VALUES OF SELF-HELP, EQUALITY AND SOLIDARITY OFFER A COMPASS IN CHALLENGING ECONOMIC TIMES. BY CONTRIBUTING TO HUMAN DIGNITY AND GLOBAL SOLIDARITY, CO-OPERATIVES TRULY DO BUILD A BETTER WORLD.
— FORMER UN SECRETARY GENERAL, MR. BAN KI-MOON
Values and Principles
Co-operatives are based on the values of self-help, self-responsibility, democracy, equality, equity and solidarity. In the tradition of their founders, co-operative members believe in the ethical values of honesty, openness, social responsibility, and caring for others. The co-operative principles are guidelines, set by the International Co-operative Alliance, by which co-operatives put their values into practice.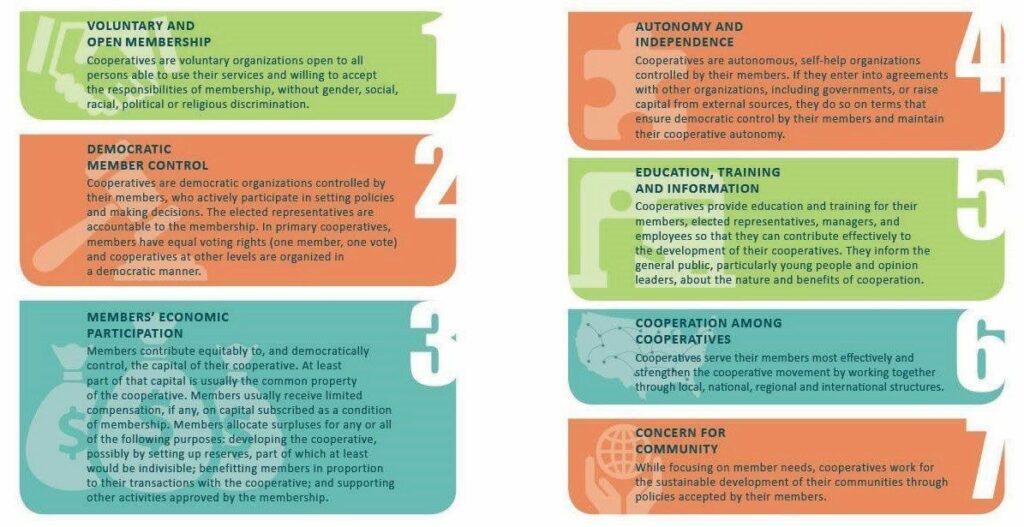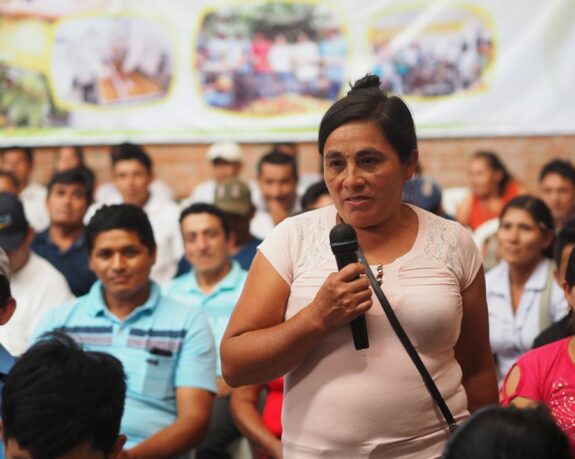 Co-operatives and Development
Co-operatives are a powerful tool for development because they put control of the institution in the hands of community members, who invest collectively in the co-op's future for the good of the community as a whole.  An advantage of co-ops as a model for development is that they provide economic and social incentives (employment, financing, access to marketing channels, training and education, leadership and governance training and practice, housing) for members to remain engaged over the long term.
Members own, manage and direct the co-operative. The model is based on open, democratic, and voluntary participation which opens the opportunity for active participation by marginalized and vulnerable social groups.
For example, co-ops are a place where women can participate in discussions, vote and serve on a board or committee. Through membership, training and mentorship, women gain the confidence to speak in front of their peers, lead discussions, chair meetings, mobilize activities and address gender injustice and conditions of inequality.