Senior Management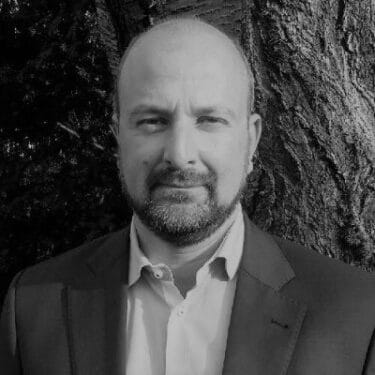 Ben André
Executive Director
Ben André joined the Co-operative Development Foundation of Canada (CDF Canada) as its Executive Director (ED) in April 2018. Mr. André has over 15 years of experience in the Canadian non-profit sector, having served as an executive director for several organizations, including a legal professional organization in Vancouver, British Columbia and a settlement center for refugees and immigrants, in Atlantic Canada. Prior to moving to Canada, Mr. André practiced law in Belgium and France. He has been legal manager for large corporations, and was also an entrepreneur. He holds a Master's degree in Law and a Master's degree in Public Law.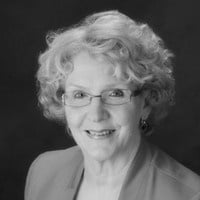 Donna Miller
Director, Operations & Engagement
Donna Miller currently the Director of Operations & Engagement which encompasses International Human Resources, International Safety & Security, Health & Safety (HQ), Risk and Contract management, Fundraising and Donor Engagement. She has been working with CDF Canada since 2014 in a variety of capacities.
Ms. Miller says her greatest joy is managing CDF Canada's Women's Mentorship Program and hearing so many inspiring stories from graduates from around the world and how this program made a difference in their lives. Over the course of her long-standing, successful career in many sectors, Ms. Miller held several executive positions as well as served on non-profit Boards of Directors focused on alleviating poverty, empowering women and girls and reducing violence against women.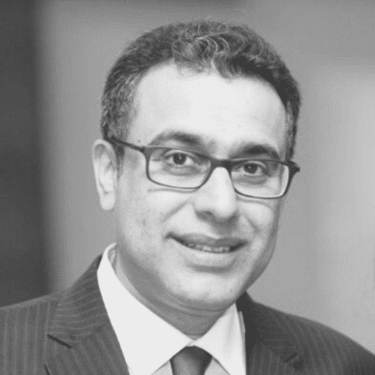 Amyn Hyder Ali
Director of Finance
Amyn Hyder Ali is Director of Finance with CDF Canada and started in March 2018. At CDF Canada, Mr. Hyder Ali is accountable for the financial and risk management operations, including development of a financial strategy. He is also responsible to ensure the implementation of financial controls, policies and practice to achieve organizational goal.
Mr. Hyder Ali brings with him extensive finance experience in the non-profit/charity organizations sector in the senior financial management role. He has managed grants; accounting processes, budget and planning, forecasting and monitoring the budget by variance analysis.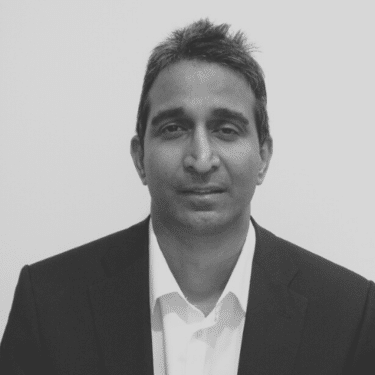 Sanjeev Singh
Director, Program Development
Sanjeev Singh is the Director, Program Development with CDF Canada. Mr. Singh has been responsible for strategic, operational, and technical assistance for a multimillion-dollar portfolio across 20 countries in  Africa, Asia, Latin America, and Eastern Europe.
Mr. Singh brings over 25 years of professional experience in management consulting, international development, policy, and program management. He has collaborated extensively with NGOs, governments, the private sector, funding agencies, and multilateral organizations.
He has worked with and consulted organizations such as World Education Inc, the United States Agency for International Development (USAID), The International Finance Corporation (World Bank Group), The European Commission, The German Technical Agency (GTZ), Cuso International, and CDF Canada.
Mr. Singh has a Bcom degree from the University of South Africa and an MBA from the University of Hull in the United Kingdom. Over the years, Mr. Singh has served on many different Boards.
Headquarters Staff - Ottawa, Ontario, Canada
Administration
Gerald Rucchin
Marketing and Communications Officer
Gerald Rucchin is the Marketing and Communications Officer and he manages CDF Canada's traditional and digital marketing platforms. He promotes CDF Canada's programs, fundraising campaigns, and international development efforts.
Over the course of his career, Mr. Rucchin has been a radio newscaster/reporter and newspaper journalist who produced and delivered compelling stories to the public. In addition, he has experience as a writer and communications specialist in the automotive, financial services and higher education industries. Mr. Rucchin's responsibilities have included publication management, brand journalism, newsletters, event management, and relationship building.
Mr. Rucchin has a diploma in Broadcast Journalism from Fanshawe College, a Bachelor of Arts (Honors) degree from Western University and a Master of Public Relations degree from Mount Saint Vincent University.
Sheila M. Vaselenak
Executive Assistant
Sheila Vaselenak is the Executive Assistant at CDF Canada and brings 20 plus years of administration and client service experience. Ms. Vaselenak's primary role is to provide administrative and organizational support to the Board, the Executive Director, and the CDF Canada engagement team. Ms. Vaselenak also provides administrative support to HR and the VOICE program and is the Coordinator for the flagship Women's Mentorship Program (WMP).
In addition, Ms. Vaselenak is a creative and musician who enjoys helping others and bringing about team success. Before joining CDF Canada, she worked in the Investment and Financial Industry and is pleased she is part of an organization that empowers people and communities.
Business Development
Jimmy Agbayani
Senior Programme Development Specialist
Jimmy Agbayani is Senior Programme Development Specialist at CDF Canada. Mr. Agbayani develops project proposals and concept notes in response to the development priorities of donors, multilateral finance institutions, governments, and the private sector. He also supports business development and project implementation. Joined in 2021, he is currently involved in project identification and project development activities in selected countries in Africa, Asia, and Latin America.
Before joining CDF Canada, Mr. Agbayani worked in international development for over 30 years in the education and social development sectors involving foreign-assisted projects in 18 countries across Asia, Africa, Latin America, and the Middle East.
Alisa Gehrels-Mallette
Senior Business Development Specialist
Alisa Gehrels is the Senior Business Development Officer at CDF Canada. She joined the organization in 2018.
She collaborates with the CDF team to develop new project initiatives that strengthen and use co-operatives as an international development approach. This process includes coordinating inputs and feedback from subject experts, partner organizations, project teams, monitoring and evaluation specialists, and financial experts. She works in collaboration with government representatives and foundations to secure support and move these initiatives toward implementation.
Ms. Gehrels has a multi-disciplinary background with a focus on monitoring and evaluation, non-profit management, and organizational development. Before joining CDF Canada, she consulted with several non-profits, working with ethno-cultural communities in Ottawa to create responsive programs in the settlement and mental health sectors
Finance
Sharon Alexanian
Manager Finance
Sharon Alexanian joined CDF Canada in 2007 and served as its Finance Assistant for six years before moving into the accountant position for the organization and has been the Manager of finance for the last three years.  Before joining CDF Canada, she worked for Accenture Business in Enbridge billing.
Mohammad Alqawasmeh
Finance Officer
Mohammad Alqawasmeh joins the team in the position of Finance Officer.  Mohammad has extensive experience with international organizations coupled with a BA in accounting and an MBA from the University of Newcastle in Australia.  Mohammad's years of experience in accounting and auditing, including the non-profit sector will be an asset to CDF Canada. He has also worked as an external auditor for Ernst & Young and PricewaterhouseCoopers.
Operations & Engagement
Chris Chung
HR & Engagement Officer
Chris Chung is a seasoned HR & Engagement Officer at CDF Canada, with a well-rounded background in human resources, technology, and administration gained from his previous work experiences. Leveraging his extensive expertise in HR practices, he develops and implements comprehensive strategies that optimize engagement and performance across the organization. Mr. Chung also oversees donor engagement and fundraising initiatives, including major gifts, donor relations, stewardship, and CRM database management. His exceptional skills in these areas have enabled him to achieve remarkable success in mobilizing resources and cultivating strong relationships with stakeholders.
Since joining CDF Canada in 2019, Mr. Chung has demonstrated his unwavering commitment to driving organizational growth and development. Drawing from his distinguished career as a commissioned officer in the Air Force, as well as his work in government, education institutions, and start-ups, he has played a pivotal role in positioning CDF Canada for sustained success.
Mariel Edwards-Carreau
Engagement Coordinator
Mariel Edwards-Carreau is the Engagement Coordinator at CDF Canada. She works alongside the Operations team in supporting CDF's fundraising, communications and marketing. She brings to CDF Canada strong professional experience in the financial management of nonprofits, with an emphasis on fundraising, program development and management, organizational development, operations, and volunteer management. She currently sits on the Board of Directors for the Concordia University Greenhouse and is passionate about food security, the environment and equity in all forms, especially gender and sexuality.
Mariel Edwards-Carreau has a background in project management and web development and is passionate about finding innovative ways to use creative tech solutions to solve the problems faced in the not-for-profit world.
Programs
Waleed Hakim
Program Manager
Waleed Hakim is the Programs Manager at CDF Canada. He is working to support the implementation of projects to build the resilience of smallholder farmers in Africa. Mr. Hakim is experienced in project management and brings experience in international development, capacity building, monitoring and evaluation and rural assistance programs.
Mr. Hakim holds a Master's Degree in Business Administration, and before joining CDF Canada, he worked for over a decade in managerial positions with a few nongovernmental organizations, including CARE International and worked with Asian Development Bank.
Stéphanie Pitre
Program Manager
Stéphanie Pitre, Program Manager with CDF Canada, leads the implementation of the VOICE for Women and Girls Volunteer Cooperation Program to advance gender equality and economic empowerment of co-operatives members, in particular women and youth from rural communities in Ethiopia, Ghana, Kenya, Malawi and Senegal.
Ms. Pitre brings over 15 years of professional experience in program management, business development and marketing, working in the international development and the private sectors. She brings experience in sustainable economic development, maternal newborn and child health (MNCH), volunteer management, women empowerment and monitoring and evaluation. She previously volunteered in West Africa to build capacities of a federation of women shea butter producers and a dairy company.
Ms. Pitre holds a Bachelor of Commerce, Marketing and International Business from McGill University and a Certificate in International Development from Université de Montréal. She is also fully bilingual in French and English. She was also on the board of directors of a non-profit organization that works to empower Muslim women and youth in Quebec.
Jane Cooper
Monitoring and Evaluation Specialist
Jane Cooper is a monitoring and evaluation specialist at CDF Canada, responsible for designing, implementing and operating M&E systems, including supporting staff across the organization as they build their capacity to monitor and evaluate project implementation in the field.
Ms. Cooper has more than 25 years of experience designing and implementing qualitative and quantitative research and evaluation methods, which have provided clients in government, non-profit and the private sector with evidence-based findings to help them make sound policy and program development decisions. Jane is recognized as a Credentialed Evaluator by the Canadian Evaluation Society and has worked for clients in Canada and internationally in Central Asia, South Asia and Southern Africa.
She holds an MSc in Human Resource Management and Development from the Institute for Development Policy and Management at the University of Manchester. Before joining CDF Canada, she worked for The Conference Board of Canada, the Aga Khan Foundation Tajikistan, and the OSCE Office for Democratic Institutions and Human Rights, among other organizations.
Rosa Hageraats
Gender Specialist
Roseann Hageraats is a Gender Specialist at CDF Canada, responsible for integrating gender mainstreaming across the organization's programming and internal practices. She works with staff from both Headquarters and the Country Offices to ensure that gender-transformative approaches are taken in all phases of project cycles, that these approaches are culturally appropriate, and that gender equality impacts are sustainable over time. As part of CDF's Specialist Team, her role is to provide gender-focused expertise that contributes to improving best practices and organizational learning, along with other specialists in monitoring and evaluation, climate change and co-operative development.
Before joining CDF Canada, Rosa worked as a Gender Advisor with the Canadian international development organization Cuso International. She supported women's political empowerment processes with grassroots Afro-descendant and Indigenous Women's Organizations in Colombia and Peru.
She completed a Master's degree in Environmental Management and Development at the Federal University of Paraiba (Brazil), where she focused on Food Security and Food Sovereignty issues in Afro-Brazilian Quilombola communities. Her community-based experience includes roles she has fulfilled as a Marketing Counsellor with women Shea butter-transformation co-operatives in rural Burkina Faso, and as a Team Leader for a sustainable greenhouse initiative in Ecuador. She is most motivated by collective processes led from the ground-up and strongly believes in achieving meaningful and intersectional gender justice as a requirement to tackle all other issues.
Philippe Leroux
Program & Finance Officer
Philippe Leroux, Program & Finance Officer with CDF Canada, supports the implementation of international development programs within the framework of organizational strategies, policies, procedures, and goals. He collaborates with all levels of programmatic, financial, and business development staff in both CDF Canada headquarters and international locations.
Mr. Leroux brings over nine years of professional experience in financial roles in results-based management environments for projects and operations. Amongst those, he brings four years' professional experience for women's social development projects in a local Canadian NGO, responsible for the financial reporting to external funders and volunteers management. His motto is "I care about people."
In 2022, Mr. Leroux completed an MA in International Development Policy and Data Science, preceded by a Bachelor of Commerce. Native French speaker, he also speaks English and Spanish fluently. With experience working in major corporations and small NGOs alike, an inquisitive mind, a self-starter attitude and a collaborative work ethic, he is proud to contribute to CDF Canada's mission.
Samantha Torres
Program Officer
Samantha Torres is the Program Officer at CDF Canada and she is responsible for supporting the successful implementation of international projects in Ukraine, Ethiopia, Senegal and Ghana. She works with staff from Headquarters and the various Country Offices to ensure that project cycles are moving efficiently, and work towards improving best practices within the projects.  
Before joining CDF, Samantha worked in project management, community development and gender-equality implementation in Canada and internationally. Having worked in a global context, her passion stems from working with local communities in order to find empowering solutions and transform the future for the better.  
Samantha holds a Bachelor's degree in international development, with a specialization in Environmental Studies, and a Project Management Professional Certificate from the University of Toronto. She is fully bilingual in English and Spanish. She was also on the board of directors of a non-profit organization based in Toronto that worked towards empowering marginalized community members through food security.