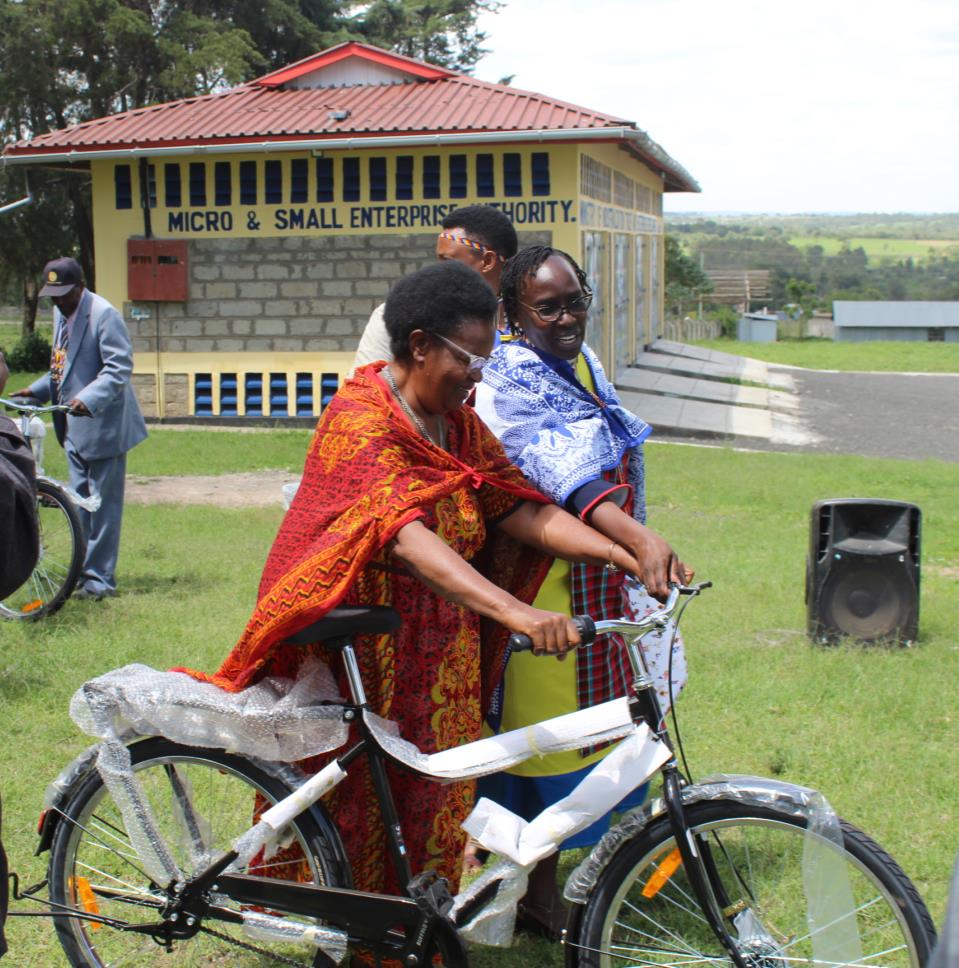 Update: In June 2022, The Co-operators gave another $25,000, doubling their support and community impact!
Accelerate Your Impact!
We're excited to announce that every dollar you invest in CDF Canada's Pedalling with Purpose Campaign – designed to help farmers get onto the path of recovery – will be matched up to $100,000. Together, we can accelerate the betterment of people's lives! This means even more bikes will get into the hands of those who need them most!
It's clear the global pandemic has impacted everyone. But few were hit harder than those already struggling to meet the most basic needs of their families, with added road closures, increased transportation costs (taxi, bus), food insecurity, curfews, and an underlying scarcity of essential goods.
Good for people and the planet
For centuries, the bicycle has been a symbol of freedom. For the farmers, it's much more than that. Cargo bikes enable them to get their goods to market and are a means of transporting water, livestock and family. For the women and children this is especially true as bikes improve access to services such as healthcare – getting them to places faster and more safely than by foot. Simply put, these two-wheel wonders are enabling farmers to be more resilient to climate change, while saving money on transport, lowering carbon emissions, and empowering women – who tend to carry the brunt of family responsibilities.
Our Pedalling with Purpose Campaign also supports local business development, with manufacturing done by Nairobi-based Buffalo Bikes and business opportunities to train community members to provide repairs (job creation). The bikes are designed to endure the harsh African terrain and stay out of landfills.
Getting the wheels in motion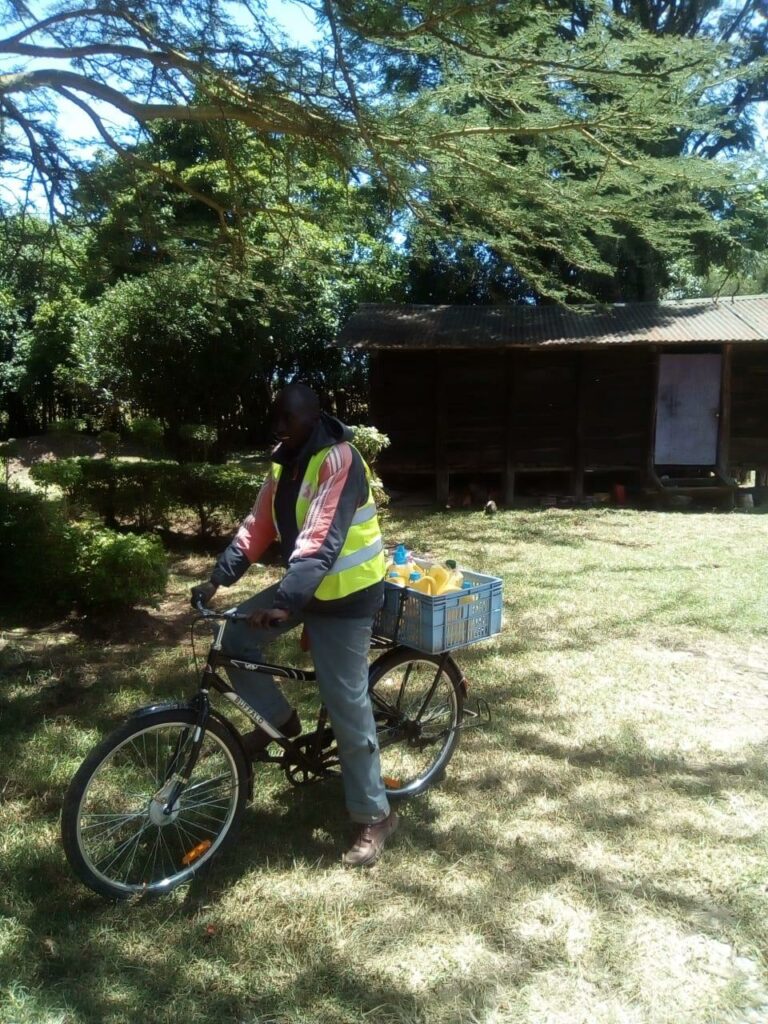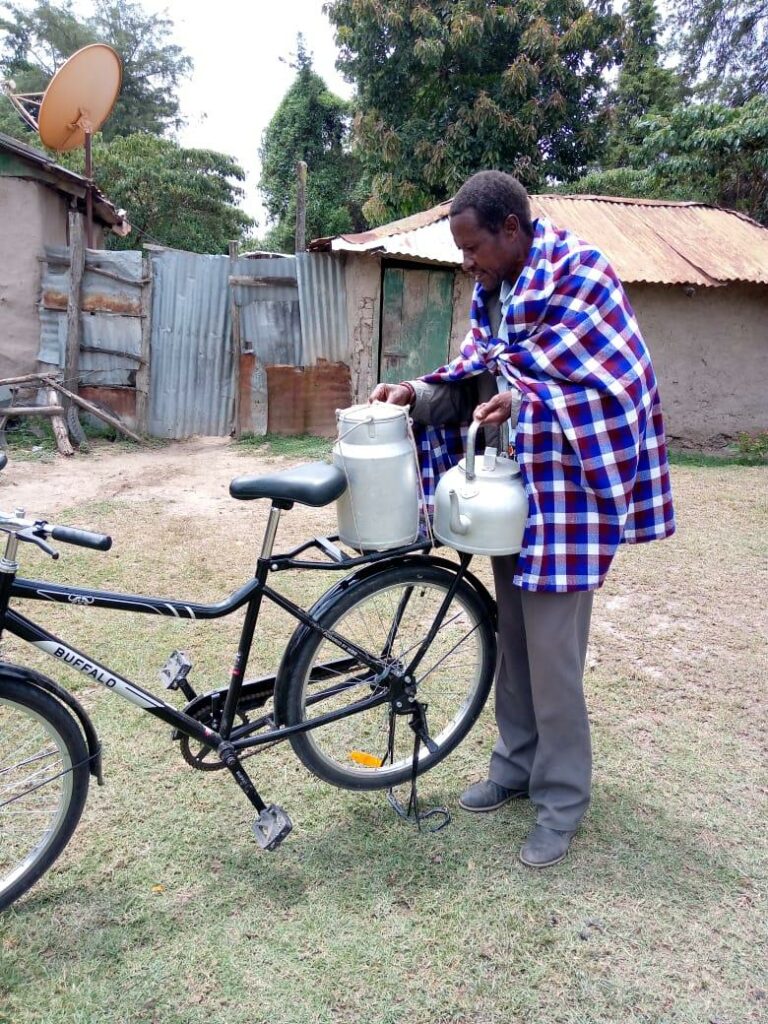 Our programs help farmers adapt to climate-smart agriculture through better technology, increasing the prices their crops yield, while decreasing their environmental impact. Enabling farmers to be more resilient to climate change positively impacts their incomes and lowers greenhouse emissions.
Thanks to the generosity of The Co-operators, nearly 100 farmers in some of the most impoverished parts of Africa, have already been mobilized through CDF Canada's Bicycle Pilot launched in January 2022. But there's so much more work to be done! We intend to double your impact! Donations received throughout the campaign will be automatically matched up to $100,000. Together, we can accelerate the betterment of people's lives! together, we can accelerate this impact. Impact of not only the delivery of more bikes but also their effectiveness, through purpose-built accessories better equipped to carry water, goods and people.
Allies for impact
Canadians have a long-standing history of helping others in need. In particular, those in the credit union and co-operative communities, like CDF Canada, are committed to helping build more resilient and sustainable communities. You can be assured that our programs create impact and are in alignment with the UN's Sustainable Development Goals. By leveraging the power – and empowerment – of the bike, your donations will be mobilizing people to take care of themselves and the planet.